As summer comes to a close
make time to read a good book!
Fiction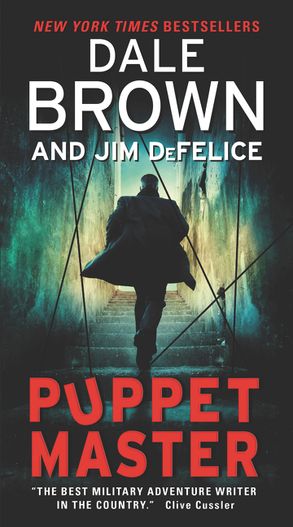 Puppet Master by Dale Brown
Recruited in the wake of a miraculous rescue, a robotics genius is swept up by a dangerous conspiracy that compels him to unleash the most powerful cyber weapons the world has ever seen.
A Time of Torment: A Charlie Parker Thriller by John Connolly
A dying man whose heroism resulted in his own demise inspires private investigator Charlie Parker to bring justice to an isolated community under the control of men who rule by intimidation and murder.
Here I Am: A Novel by Jonathan Safran Foer
Foer's most searching, hard-hitting, and grandly entertaining novel yet. It traces the fracturing of a family in crisis as they confront the paradoxes between the lives they think they want and the lives they are actually living.
Sunday Kind of Love by Dorothy Garlock
Dorothy Garlock presents a heartland America romance that explores the challenges of finding love in unexpected places.
Broken Trust by W.E.B. Griffin
Having investigated his share of gruesome murders, Philadelphia homicide Sergeant Matt Payne is beginning to think nothing can shock him until the case of a young socialite's death lands on his desk.
Nine Women, One Dress by Jane L. Rosen
This charming, hilarious, irresistible debut novel brings nine unrelated women together, each touched by the same little black dress that weaves through their lives, bringing with it a little magic.
New Books By Best Selling Authors
Insidious by Catherine Coulter
With breakneck speed and unexpected twists and turns, Insidious will leave you breathless until the shocking conclusion.
Home by Harlan Coben
Drawing on his singular talent, Coben delivers an explosive and deeply moving thriller about friendship, family and the meaning of home.
Pirate by Clive Cussler
An eight hundred year old treasure, an ancient cypher wheel, a brutal murder and a man who will stop at nothing to claim what he considers rightfully his.
The Wonder by Emma Donoghue
A simple tale of two strangers, who will transform each other's lives, a powerful psychological thriller and a story of love pitted against evil in its many masks.
Curious Minds by Janet Evanovich
A brand new series introduces a fun and entertaining crime-solving team complete with great romantic chemistry.
Darkest Journey by Heather Graham
Shocked when her father is implicated in the murders of two civil war reenactors, Charlie Moreau reunites with FBI Krewe of Hunters agent, Ethan Delaney to infiltrate a band of reenactors to identify the one among them who has a motive to kill.
Three Sisters, Three Queens by Phillipa Gregory
Brought to the Tudor court as a young bride, Katherine of Aragon forges a unique sisterhood with the kings sisters.
Razor Girl: A Novel by Carl Hiaasen
A razor sharp, hilarious and entertaining novel.
Downfall by Judith A. Jance
Arizona sheriff Joanna Brady returns in this outstanding southwest Arizona mystery.
Crash and Burn by Fern Michaels
The women of the sisterhood are united in their bond to help those who cannot help themselves. In this new exciting thriller the sisterhood takes on 'the Chessman' who are a formidable force in DC.
Woman of God by James Patterson and Maxine Paetro
The world is watching as historic crowds gather in Rome, waiting for news of a new pope, one who promises to be different from any in the church's history.
Revenge in a Cold River by Anne Perry
Unable to remember anything before a carriage accident he suffered years earlier Commander Monk is framed for murder by a man from his past and must rely on his wife and close friend to prove his innocence.
Damaged by Lisa Scottoline
Damaged will have readers riveted to the last page as they root for the beloved characters and their fight for justice.
The Kept Woman by Karin Slaughter
A searing novel of love, loss and redemption.
Rushing Waters: A Novel by Danielle Steel
When a major hurricane descends on New York City and wreaks unimaginable chaos and devastation. Yet through the darkness, the characters form unlikely new friendships, and together find hope.
Nonfiction
Liars: How Big Government Progressives Exploit Our Fears by Glen Beck
This scathing critique of progressivism traces its history and what he believes are the dangers it poses to the future.
The Perfect Horse: The Daring US Mission to Rescue the Priceless Stallions Kidnapped by the Nazis by Elizabeth Letts
The riveting true story of the valiant rescue or priceless pedigree horses in the last days of World War II.